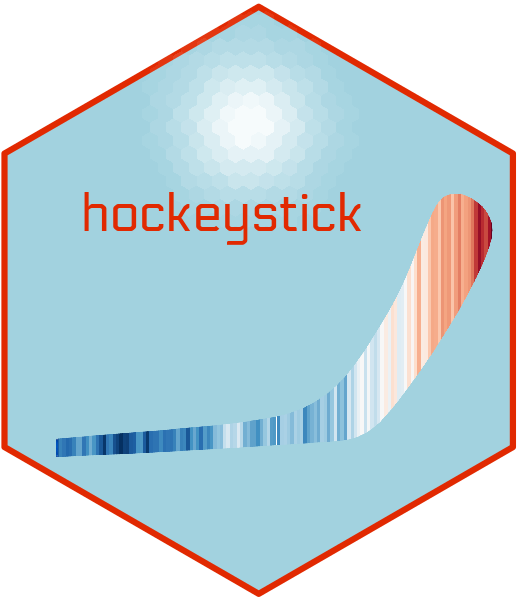 New hockeystick package on github
The goal of hockeystick is to make essential Climate Change datasets easily available to non-climate experts. hockeystick users can download the latest raw data from authoritative sources as well as view it via pre-defined ggplot2 charts. Datasets include atmospheric CO2, instrumental and ice-core temperature records, sea levels, and Arctic/Antarctic sea-ice. Additional visualizations using this data will be added over time.
The choice of data is based on Professor Stefan Rahmstorf's presentation on The 5 Most Important Data Sets of Climate Science. I came across this on a post on the Open Mind blog. I wrote my own post on obtaining and visualizing this data (now out of date), which is the basis for this package.
Downloading and viewing climate change data
Retrieve NOAA/ESRL Mauna Loa CO2 Observatory concentration data and plot it:
library(hockeystick)
## hockeystick: Use hockeystick_cache_details() to view cached climate data.
ml_co2 <- get_carbon()
plot_carbon(ml_co2)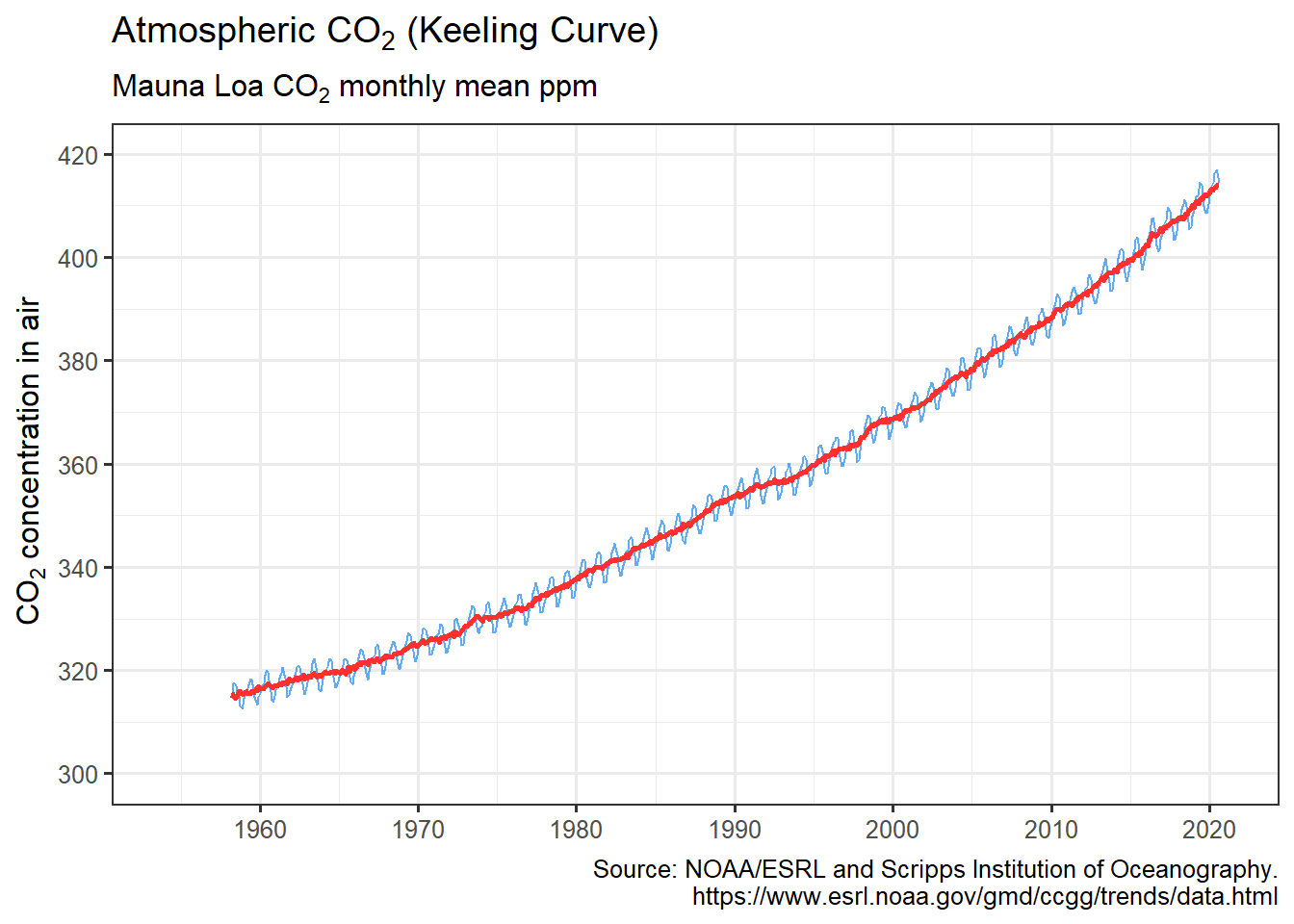 Retrieve NASA/GISS global surface temperature anomaly data and plot it:
anomaly <- get_temp()
plot_temp(anomaly)
Visualize warming using Ed Hawkins styled "warming stripes":
warming_stripes()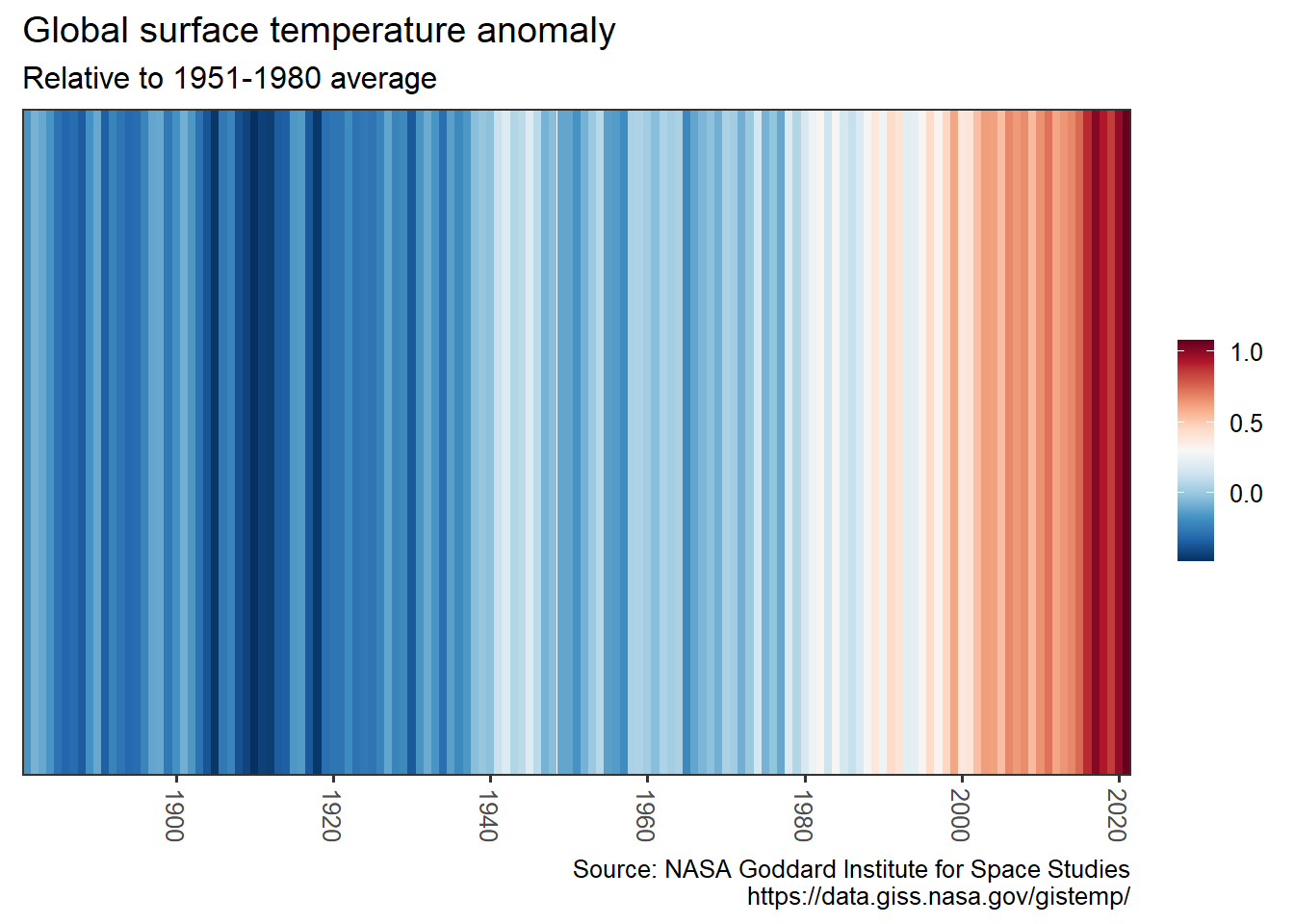 warming_stripes(stripe_only = TRUE, col_strip = viridisLite::viridis(11))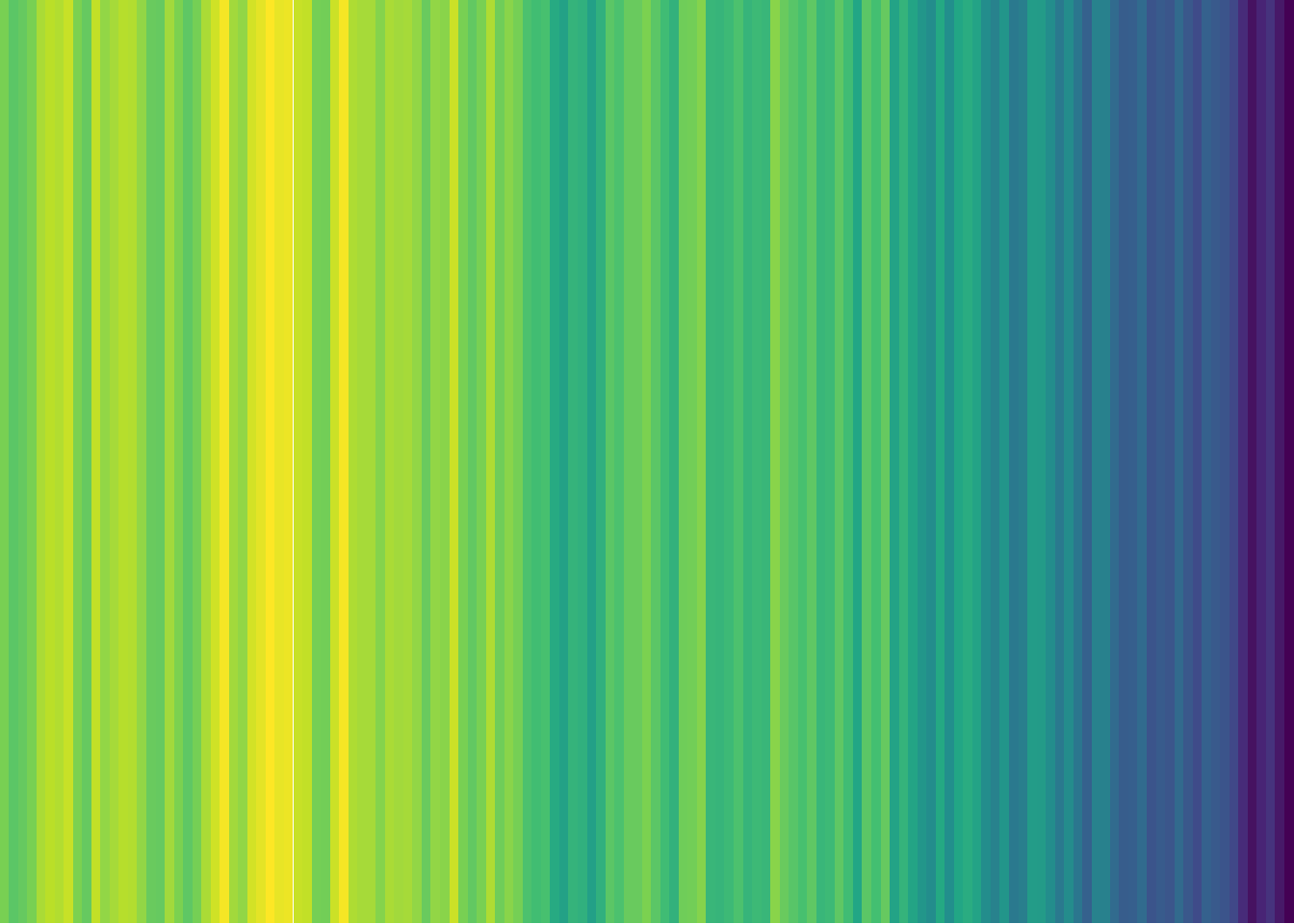 Retrieve tide gauge and satellite sea level data and plot it:
gmsl <- get_sealevel()
plot_sealevel(gmsl)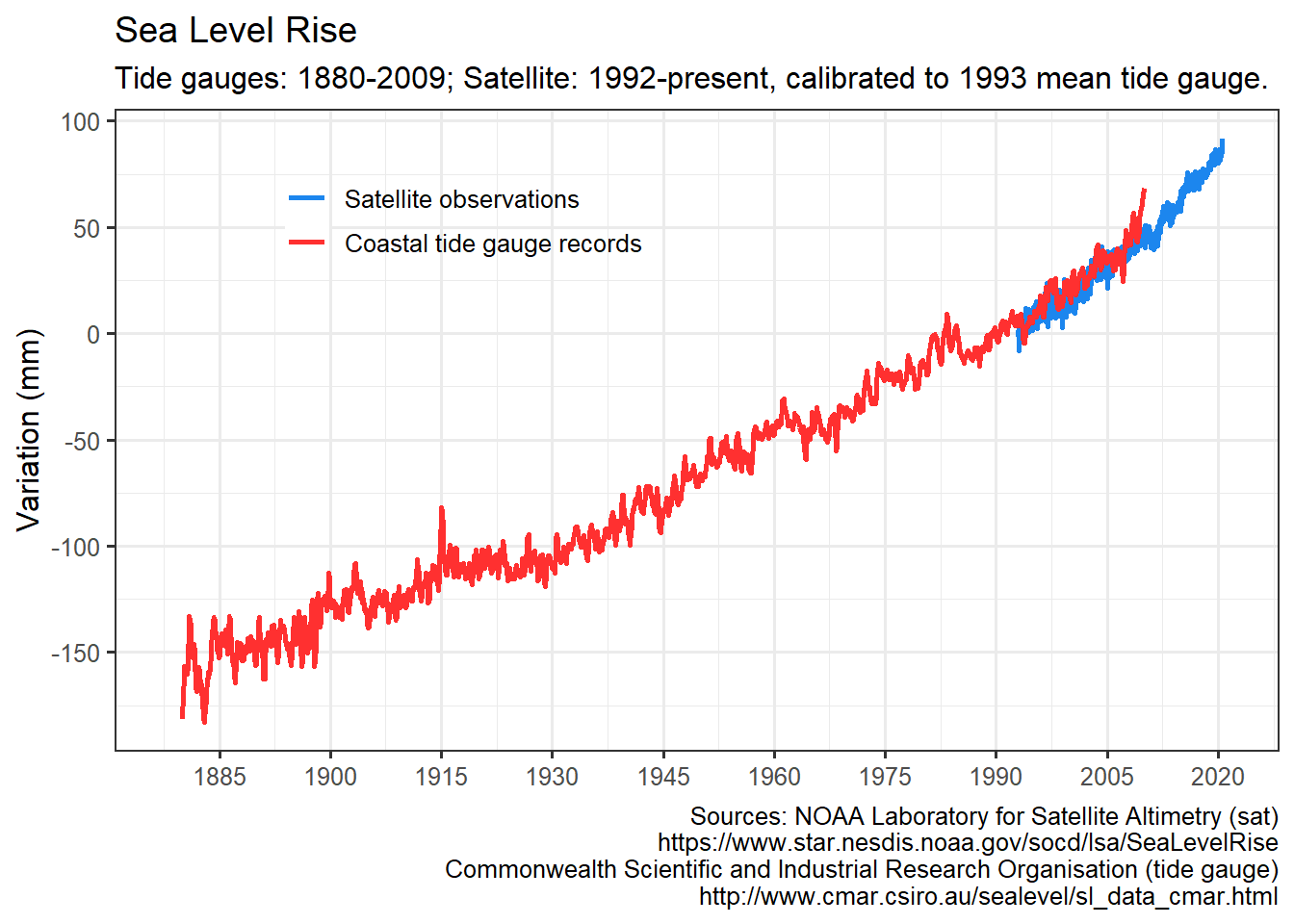 Retrieve July annual Arctic Sea Ice Index and plot it:
seaice <- get_seaice()
## Please set use_cache=FALSE if you are changing pole, month, or measure from last cached data.
plot_seaice(seaice)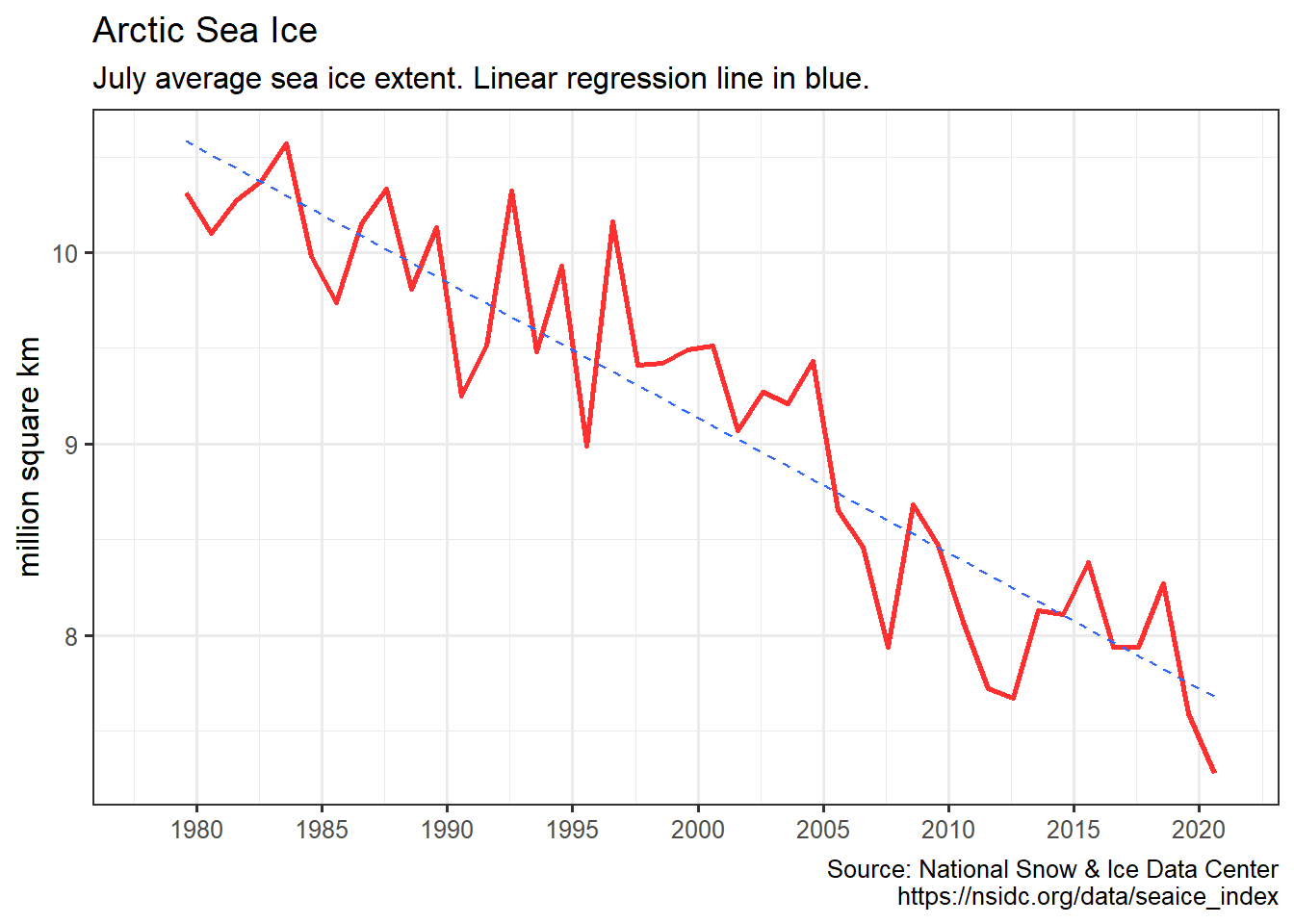 get_seaice() arguments can be modified to download Antarctic sea ice, and allow any month.
Retrieve Vostok ice core data and plot it:
vostok <- get_paleo()
plot_paleo(vostok)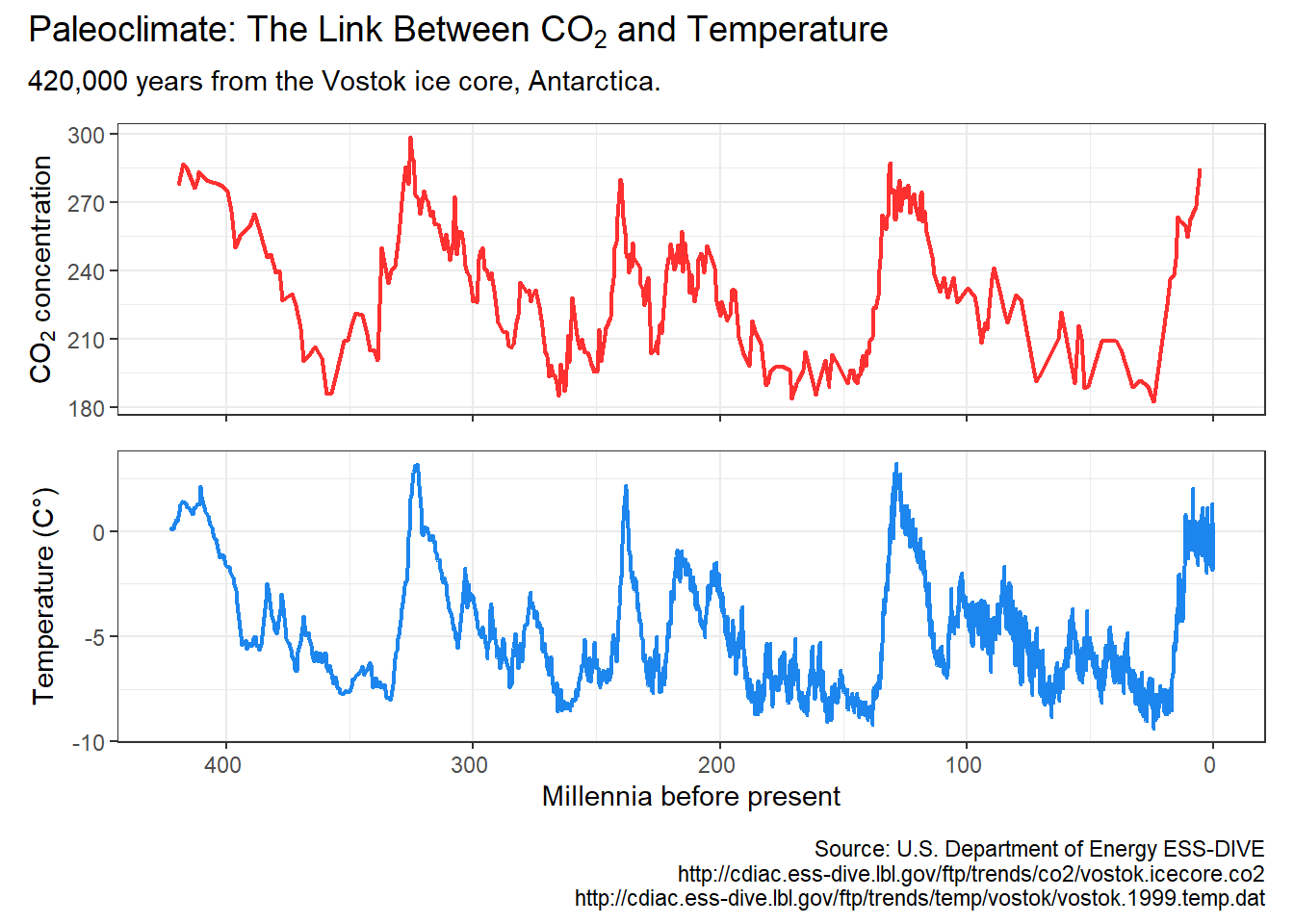 Managing the cache
Data is cached for future use the first time it is downloaded using any of the get_ functions. To view the files, date, and size of cached info use hockeystick_cache_details(). To re-download or update data from the source use the use_cache = FALSE argument in any of the get_ functions, for example: get_carbon(use_cache = FALSE). To delete all cached data use hockeystick_cache_delete_all().